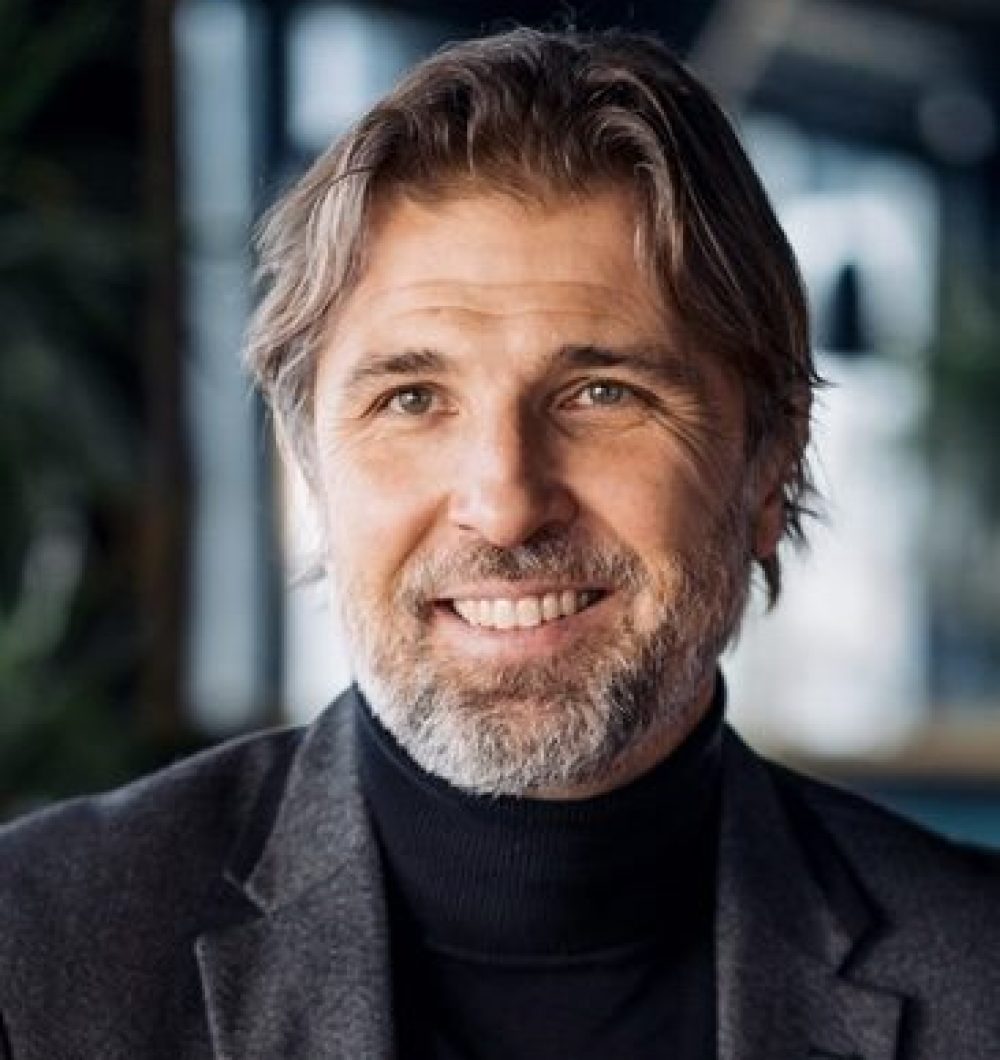 Marathon Runner, Triathlete and Alpinist
Tomislav Cvitanusic
Tomislav Cvitanusic was born in 1971. He graduated in primary and secondary school in Sarajevo, and then received his master's degree from the Faculty of Sports and Physical Education at the University of Sarajevo. PhD candidate, Faculty of Criminology, University of Sarajevo. 
Tomislav Cvitanusic is a former basketball player, and today a marathoner, triathlete, alpinist, and motivational speaker. So far, he has successfully completed more than twenty marathon races around the world. He is person in Bosnia and Herzegovina who run all six major marathons. He successfully participated and finished six times the most difficult triathlon race in the world known as lronman, and he is the first person to live and work in Bosnia and Herzegovina who did lronman race. It is one of the most difficult competitions in the world of sports, when participants are expected to swim 3.8km, then ride a bicycle 180 km, and run a marathon in the length of 42.2 km, and they have 17 hours to complete it. 
In addition, as the first person from the territory of the former common state, he participated in the prestigious and most extreme triathlon in the world, NORSEMAN in Norway. 
Apart from running and triathlon, Tomislav is also involved in mountaineering. During his career as a mountaineer and alpinist he reached peaks up to 8,000m above sea level, Mt. Blanc, Grossglockner, Elbrus, Ararat, Aconcagua, Denali, Kilimanjaro, and the famous Matterhorn, one of the deadliest mountains in the world. When climbing the Matterhorn in August 2016, Mima Vasic, the first lady to reach the top of the Matterhorn in the history of Bosnian Herzegovinian mountaineering, was with Tomislav in the team. Tomislav is also first person who lives in Sarajevo who climbed the roof of the world, Mt. Everest.
He is one of the organizers of the Sarajevo Half Marathon race, the largest international sporting event in
Bosnia and Herzegovina with over 1,000 participants, and co-founder of the Running School in the BiH capital , which has received the epithet "the most positive story in the city". He is also a member of the Association of Ski Instructors in BiH. 
Tomislav Cvitanusic is the winner of several sports awards, among other awards he was awarded the Special Award of the Olympic Committee of BiH for the promotion of BiH sport for two years in a row. In the selection of the Athlete of the Year of the Sports Federation of BiH for 2016, he was awarded a special recognition for his contribution and development of sports in BiH. 
In 2016, he attracted the attention of public and media in the region by running the Sarajevo Half Marathon with a blind young man Mustafa Mehic, with whom, after five months of preparation, he successfully completed a 21.1 km race. 
Tomislav is experienced motivational speaker skilled in Motivation, Stress Management, Leadership, and Crisis Management.